Packed with vitamins and various antioxidants, our dried blueberries are the great choice for a healthy treat. Dried blueberries are also known to carry certain health benefits too. People often eat fresh blueberry compared to dried one, but little do they know that dried blueberry can be a great addition to our regular meal and serves as a snack in your pantry
Dried blueberry contains up to 12 grams of fiber per cup that serves you a great benefits in digestion and encouraging a healthy bowel movement.
Some other benefits that they carry:
Improved vision
Encourage healthy bowel movement due to fiber content
Treats urinary tract infections
Contains antioxidants to prevent cell damage
Below is the list of nutrients that dried blueberries provide in 100grams of serving: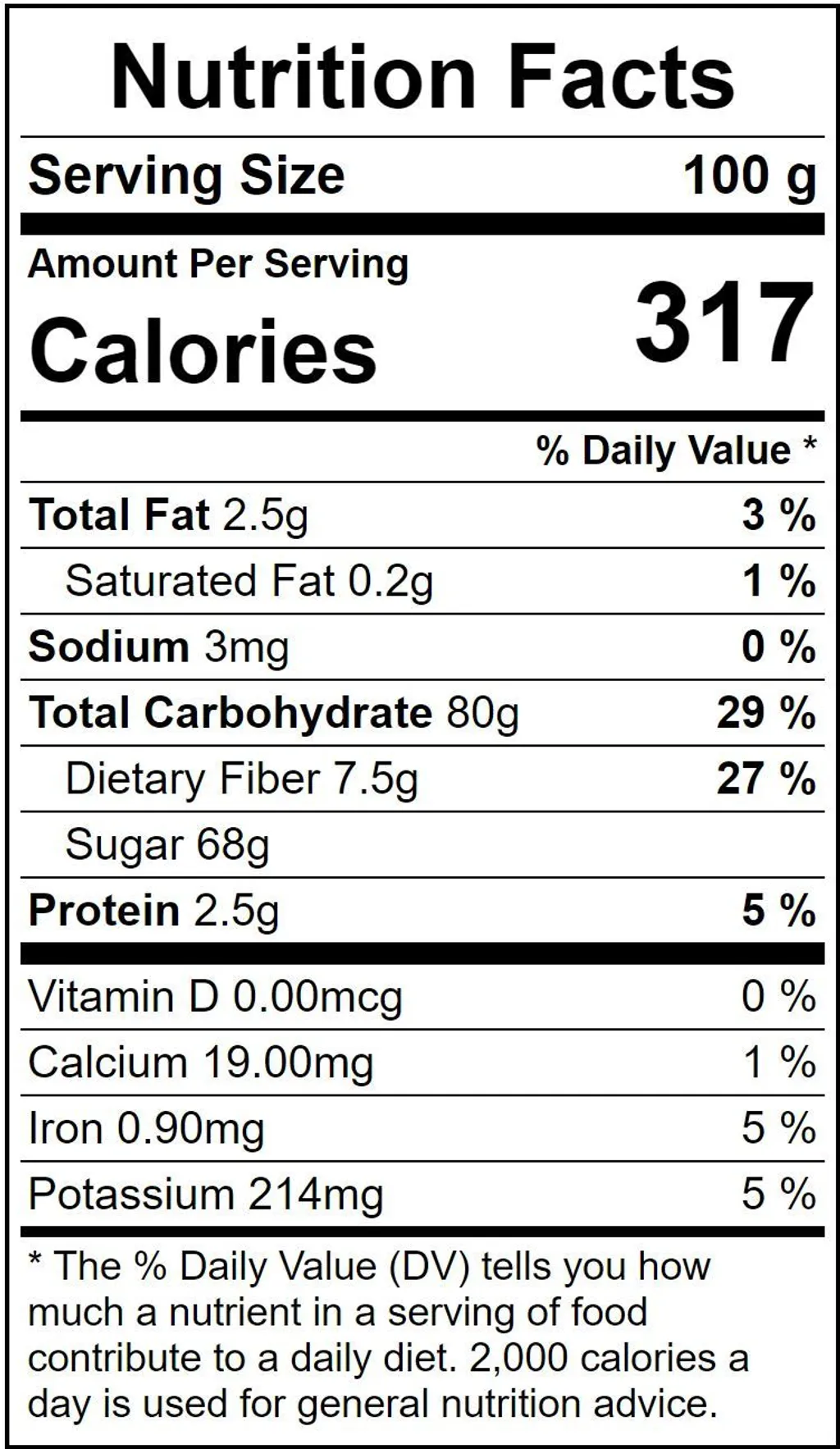 Ways to enjoy dried blueberries!
Firstly, you can incorporate them with salads for boosting the flavors. You can also blend them to enjoy their concentrated flavor
Apart from that, dried blueberry can be a great addition as a topping to The Hive's varieties of cereals including the oats
You can also mix them into the dough, muffin and even cakes
Curious on how can we incorporate dried blueberry into muffins? Worry not, we got you!
Looking for another recipes? Here is the the smoothie recipes, incorporating blueberries by our favorite Pick Up Limes