Nexus School: Exploring the World's Largest Lesson
Nexus School: Exploring the World's Largest Lesson We're running out of time," warns Ms Ainslie. "This is the lesson that all of us need to learn and it's going to be the current generation that has to do it". The very determined Ms Ainslie Dann is Nexus International School Malaysia's Director of Curriculum Enhancement and […]
Nexus School: Exploring the World's Largest Lesson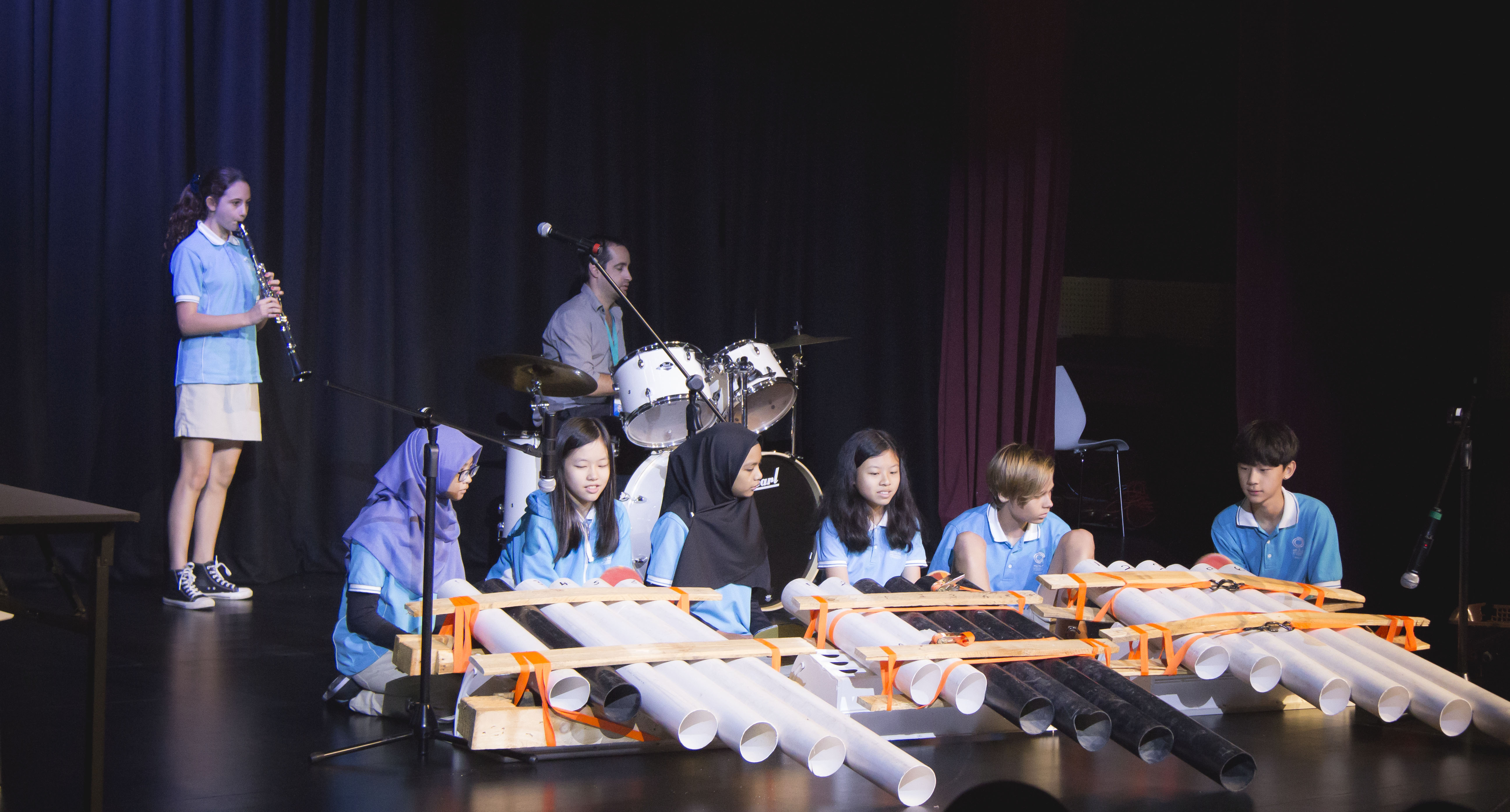 We're running out of time," warns Ms Ainslie. "This is the lesson that all of us need to learn and it's going to be the current generation that has to do it".
The very determined Ms Ainslie Dann is Nexus International School Malaysia's Director of Curriculum Enhancement and also the organiser of the school's World's Largest Lesson. In partnership with UNICEF, Nexus, together with schools from 100 countries, joined the worldwide movement to educate young children and young people on various global goals, also known as the Sustainable Development Goals. Altogether, there are 17 global goals which aim to reduce inequality, end extreme poverty and fight climate change by 2030.
Held on 18-20 September 2017, everyone from Early Years up to Year 10 took part in the project, which kicked off with the formation of a human logo of the Global Goals on the field before all the learners headed to their various learning activities.
Primary learners focused on different areas of the goals like Gender Equality, Climate Change and Reducing Inequalities through Fair Trade, connecting with Sakhalin International School in Russia to share their learning.
In secondary, the timetable was collapsed and learners given a choice of ten learning pathways each with a focus on different Global Goals. These ranged from a visit to a zero-waste business in KL, to a pathway which used drama to explore the experiences of child refugees, to another where learners applied physics and musical knowledge and built musical instruments out of recycled pipe, some wooden pallets, and some old table tennis bats.
In addition to these, the Year 10 learners demonstrated global citizenship by sharing their voices in this international initiative. They planned and organised various activities, presentations, and petitions during the three-day event at Nexus. Some of the global issues discussed were a presentation on gender inequality, a demonstration on low power solar inverters, a fitness challenge to encourage our younger learners to stay active, a fundraiser against the Rohingya Genocide and more.
Learner Azmina Akmal and her friends from Year 10 set up an information booth and petition about hunger awareness using cookie displays. Curious passersby approached the booth to purchase the cookies but were told that it wasn't for sale.
To close the project, an assembly was held where different learners had the opportunity to share what they had learned.  Year 9 learner Gina explained why Circular Economies was the pathway she was most excited about. "In Circular Economies, you use the things that you have from before and reuse it again," Gina explains. Using only a recycled plastic bottle, some cardboard and some art supplies, Gina and her group were able to create a 3D ship as a piece of artwork.
Aminah, in Year 8 shared how some of her learning on the Gender Inequality pathway really made her think. "We watched a video of people interviewing male athletes and asking irrelevant questions like 'Can you please twirl for us?' or 'How about your love life?'. Of course the athletes responded negatively. But female athletes are always asked such uncomfortable questions. It made me realise how severe it got."
Stella from Year 9 presented her thoughts about living a Zero Waste life after her trip to The Hive in Kuala Lumpur. "I was curious as to how we could live a zero waste life here," she says. "Claire Sancelot (founder of The Hive) explained the damages of microbeads in the environment and taught us how to make beeswax cloth that can be used for food packaging. We were also introduced to many sustainable products such as reusable pads, soaps, toothbrushes, and much more!".
In addition to hosting our learners at her business, Claire Sancelot also attended the closing assembly, and in her speech encouraged our learners to think carefully about how they could move towards producing less waste by applying the 5 Rs at Nexus (refuse, reduce, reuse, recycle and rot).
The biggest challenge, Ms Ainslie believes, is getting people to step outside of their comfort zone to set the change in motion. "We are very happy and used to our lifestyles," she summarises honestly. "However, if we educate effectively from a young age, we are building new habits and ideas among the learners, and they grow up with an understanding of why this is important."
"The project does not end here. We now need to embed understanding about the Global Goals across the Nexus Community, to continue to develop the skills our learners need in order to take action towards sustainable development, and to support them in taking local action for a global impact"